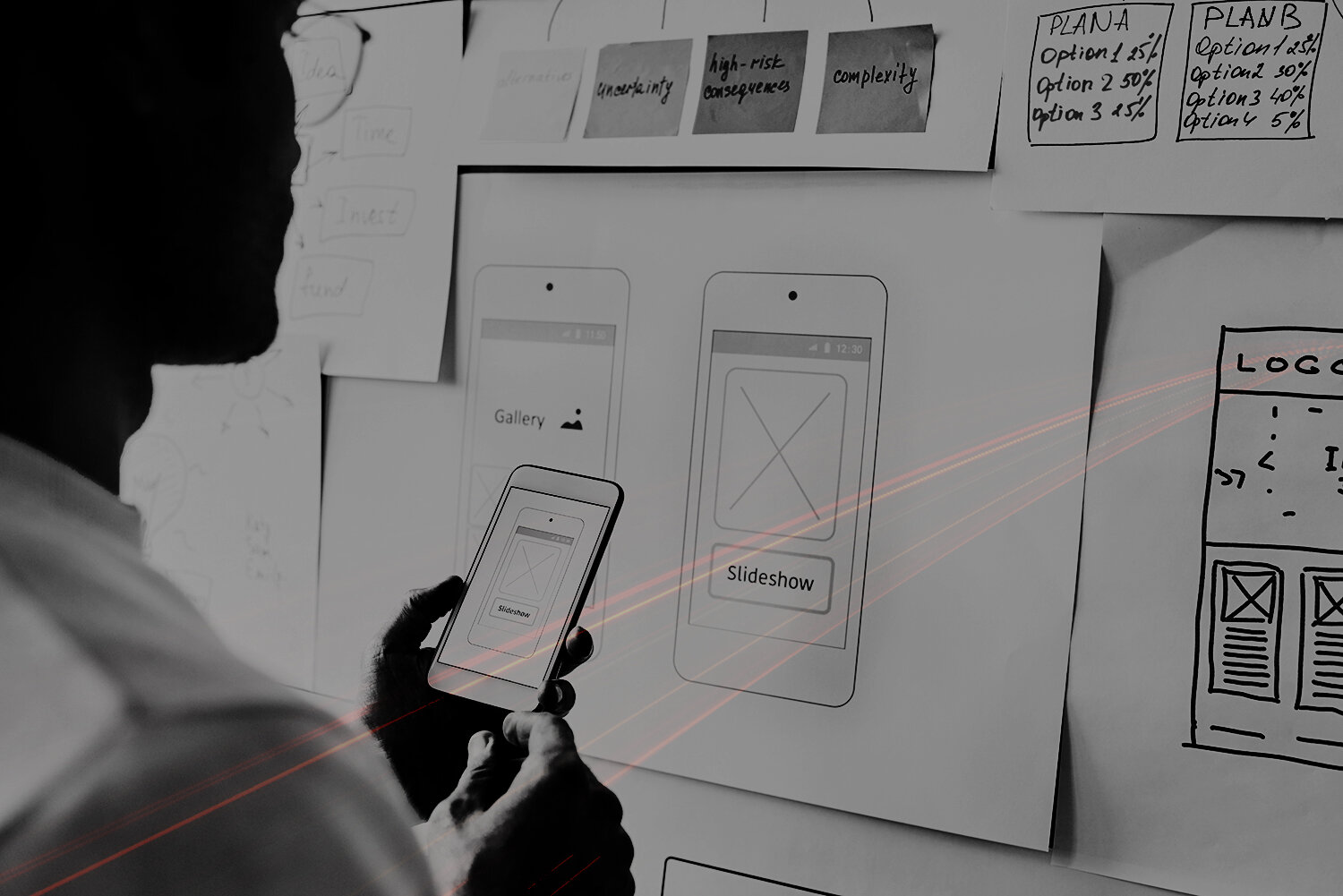 Website Design Services
Personalize online experiences with human-centred website design.
The initial place most potential customers look when researching your company is your website. Ensure you leave a memorable first impression by creating an engaging and compelling user experience that accurately communicates your brand identity. From the initial idea conception to continued search engine optimization (SEO), let us provide you with a web design service that meets your timelines, fits your budget, and exceeds your expectations every step of the way.
Why Digital Experience Matters
Create Positive First Impressions
Your website acts as a digital first impression - what people see on your website could be the difference between having casual browsers and building a loyal customer base. At Noetic Marketer, we strive to develop websites that create a memorable user experience so potential customers associate your name and brand with a professional and practical online presence.
Get Discovered Online
A website that is search engine optimized helps you stay competitive and allows your website to organically rank highly on Google.
Build Trust
Establish credibility with current and potential customers through your website by making information easily accessible and displaying reviews and testimonials that show prospective clients why you're the best option.
Audience Research
Your website content needs to match the wants and needs of your prospective customers. An essential first step in creating a customer-friendly website is developing detailed client personas that help you understand what they're looking for. Our team will walk you through this process, leading you to a content and design plan that suits your audience's preferences.
User Journeys
Potential customers want a website that's easy to navigate and compelling to read. Our team will help you to map out a cohesive customer pathway for your website, capable of turning casual readers into loyal clients.
Competitive Research
Noetic Marketer's approach to website design includes extensive competitive research, pinpointing key aspects such as what keywords your competitors use, where their website is featured, what qualities their websites have, how they create a cohesive brand experience and more.
Website Design & Development
Our team is ready to design a website from scratch or redesign a pre-existing website to reflect your new branding.
Graphic Design
Your website needs eye-catching, memorable designs to attract new clients. Our graphic designers at Noetic Marketers are experts in creating icons, page layouts, and images that will make your page pop!
Content Writing
Noetic Marketer's copywriters can generate any kind of content for your website. Our team will tailor copy to match how you want your home, product/services, team, blog, and case studies pages presented.
Landing Page Development
Sometimes, your website needs standalone web pages to get customers to register for a specific event or follow up with getting a quote. Noetic Marketer's team develops landing pages that drive specific actions from your preferred and potential clients, raising conversion rates and driving new leads.
Search Engine Optimization
Help potential clients find your company with a Google-optimized website. Thanks to Noetic Marketer's Search Engine Optimization (SEO) expertise, your website will gain more organic traffic through increased Google rankings, meaning more sales or services booked. Visit our SEO page for more details on our Search Engine Optimization services.
"We enlisted the Noetic Marketer team to design and launch our new website (Kilreadentures.com) and I can't say enough good things about their work. From the initial consultation right through the weekly updates and final finished product I felt we were in very competent hands. ... We requested a few modifications along the way and they were done without hesitation and we were reassured that they were not happy until we were happy."
NancyKilrea Denture Clinic
Why Companies Choose Noetic Marketer
Full-Service Agency
Noetic Marketer helps you through every stage of your marketing journey, from the website to paid ads and search engine optimization. Our dedicated team can assist you in growing your business to where you want it to be.
Timelines
Our team doesn't take a year to develop and deliver you a brand new website. We prioritize your company's needs and create a timeline that works for your schedule.
Collaboration
One quality of a top website is its ability to adapt to current trends and improvements. Noetic Marketer's team cares about being creative and developing innovative solutions that allow your website to continue to thrive in an ever-changing online environment.
Innovation
Develop e-mail marketing campaigns to nurture potential leads and current customers. E-mail marketing is an inexpensive way to connect with your audience and has one of the highest returns on investment. Its high ROI is mainly because your audience has consented to receive your e-mails and are therefore more likely to convert.
Our Website Design & Development Process.
1. Audit & Analysis
Our team looks at your website's current performance levels, assessing factors such as organic placement on Google, website traffic, and client response rate. We also research top competitors in your industry, giving us an understanding of what features will propel you far above your competition.
2. Identify Goal of Website
A cohesive, clear message is one of the most important aspects of any website. At Noetic Marketer, we help you determine your ideal target audience. In doing so, we outline what content, messaging, format, and design plans will be most effective in engaging your intended demographic.
3. Define the Scope of the Website
The Noetic Marketer team creates a project schedule, budget, and outline that fulfills your company goals.
4. Sitemap Creation
The next step is to plan the hierarchy of your website, which includes deciding how web pages will be connected within your sitemap.
5. Wireframe Design
Each webpage needs a personalized structure to accommodate the content and messaging it contains. Our team works to customize and perfect each webpage, maximizing your website's outreach.
6. Content Creation
Boost traffic to your homepage, product or services pages, or blogs with SEO-friendly content! Our team can help you create content that leads customers to action and engagement with your brand.
7. Graphic Design
Define your company through visual elements that showcase your brand personality. Our team can also help companies strategize and develop branding documents to help those who don't have a predetermined brand style.
8. Development & Deployment
Our team will walk you through every step of the website development process, constantly inputting your feedback and tailoring your page to your needs.
9. Testing
Once your website is ready, our team takes every precaution to make sure it works well. We'll test your website on mobile and desktop, using multiple devices to ensure the proper functionality of buttons and links.
10. Launch
Once everything has been tested, it's time to launch your website! Noetic Marketer's team will assist you in launching and promoting your website, driving new traffic to your brand new page.
11. Optimization
A website still needs attention even after its initial launch. To keep customers interested, we'll refresh website content monthly, monitoring traffic and optimizing web pages.
Shout out to Andres and the team over at Noetic Marketer. I cannot express how kind, genuine and knowledgeable this team is. Noetic Marketer offers a teaching experience and a step by step understanding of what they're doing to assist your company's marketing needs. Will definitely be working with them for some time to come.
Andrew Latty
Ready to impress your customers?